Do you need to find high-quality free images for your blog post, social media content, or landing pages?
Unfortunately, Shutterstock and iStockphoto, the two most popular sites for online images, offer these pictures at a hefty price. Then there are some sites that offer royalty-free images which not necessarily free. That's because users need to pay a one-time fee for obtaining the rights to use the image. That way, you can use the image for as long as you like and as many times as required.
So don't consider all 'royalty-free' websites to be completely free. The word 'free' may only indicate that you don't have to pay any royalties to the image owner, every time you use it.
But luckily, there are alternatives.
A slew of websites offers paid and royalty free images so you can always find the most appropriate images for your content.
In this post, we are going to provide a comprehensive list of 20+ websites that offer royalty free images to users.
Top 20 Sites to Find Free Images
When you want to get your message across and grab the attention of your visitors, the right images always do the trick.
However, designing new visual material is not possible, due to budget or time constraints. That's why marketers and content creators are always on the lookout for the best platforms that offer free images.
Here is a list of the most popular sites to find free images.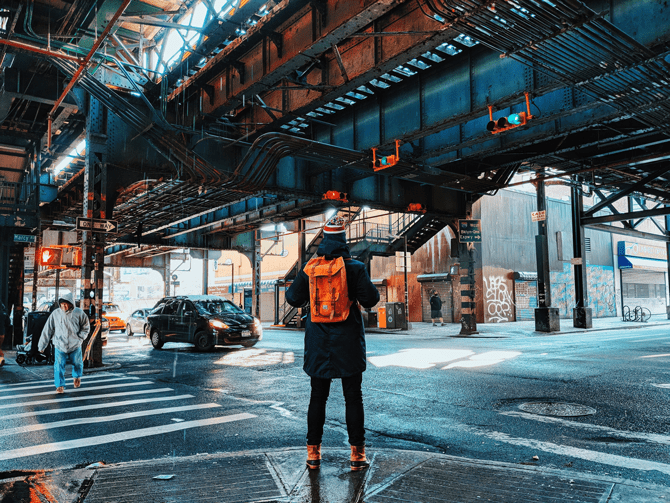 One of the biggest names in the world of free online images, Unsplash, is a valuable source for everyone. With a massive collection of 300,000 professional-quality and high-resolution images, users can find pictures about everything under the sun, on this website.
The platform has over 50,000 contributors. While the website may not offer the variety of images available on most paid sites, it is still a great source of free pictures for a blog post, a website, or a catchy social media post.
Website: https://unsplash.com
We can't compile a list of royalty-free image sites without mentioning Pexels. The well-organized and vast collection of free stock images is the go-to source for thousands of users, particularly bloggers. Furthermore, they also offer free stock videos which makes it easier to find the best images and videos under a single tab.
Website: https://www.pexels.com/
3. Morguefile
Seasoned marketers and content producers may not find the photos from this site as professional as those from Gratisography and Unsplash. However, there are hundreds of pictures from everyday objects to random people and everything else. The platform encourages users to register on the website so that they can download the mobile app for taking the Morguefile experience to the next level. Users can find over 380000 high-resolution and high-quality photos, which are completely free for commercial use.
Website: https://morguefile.com
Gratisography prides itself on being the world's most creative collection of high-resolution free stock images. Although, the site's images have no comparison with Unsplash, in terms of quantity, Gratisography offers free photos that look real and natural. That's why the free image site is quite popular among content creators.
While the site may not give you the best header image, you can find a simple photo featuring a woman shopping at the grocery store or a kid playing football.
Website: https://gratisography.com
5. Pikwizard
Apart from having a vast collection of unique stock images, Pikwazard also provides a design wizard that allows users to make basic edits before downloading. Although, the basics are free, the paid version serves as a full-feature image editing tool
Website: https://pikwizard.com
The vibrant community is incredibly popular among creatives who love sharing free images, music, and videos. All contents are protected under the Pixabay License and features more than 2.4 million images. The website is oriented more towards marketers and businesses which is why you can find an amazing variety of free images for web design, blogs, and social media. Another benefit of Pixabay is that you can find free illustrations and vectors.
Website: https://pixabay.com/
7. Stockvault
This fabulous source of fee wallpapers and stock photos can reduce the cost of hiring a professional photographer. While the site's collection is not as big as other popular sites like Unsplash and PIxabay, daily additions guarantee that you find something new every day. This site is well-organized for easy browsing and has a revenue-sharing program, which is their way of 'thanking' their active photographers.
Website: https://www.stockvault.net
Founded in 2013, by a 24-year-old photographer, Viktor Hanace, PicJumbo is now a booming free stock photo community. Hanace started this small but respected stock photo site after receiving multiple rejections from renowned stock sites. The platform features a beautiful selection of free photos.
Website: https://picjumbo.com
9. Rawpixel
The website claims to offer the most versatile collection of stock photos in the industry and we can't disagree. With PSD mockups, vectors, and public domain content such as Japanese wood panel prints, Rawpixel is a valuable source of free material. The paid option helps Hope for Children, which is an international charity helping children look forward to a happy childhood and a positive future.
Website: https://www.rawpixel.com/
This site is not an ordinary stock photo collection but a community with a mission. The site helps emerging photographers by giving them a platform to share their creative photography skills. Users who need high-quality but free photos turn to this website's stunning and extensive photo collections.
Website: https://www.reshot.com/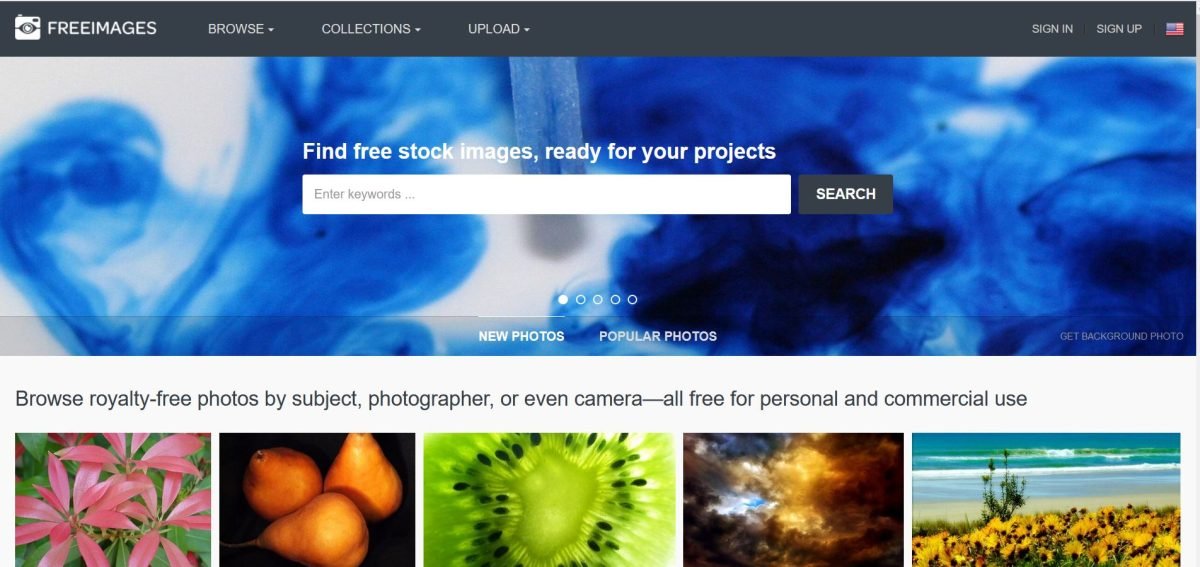 The site boasts 300,000+ free images under its own license, which allows an extensive range of uses. However, it does have several restricted use cases, which are common for many popular free image sites.
Website: https://www.freeimages.com/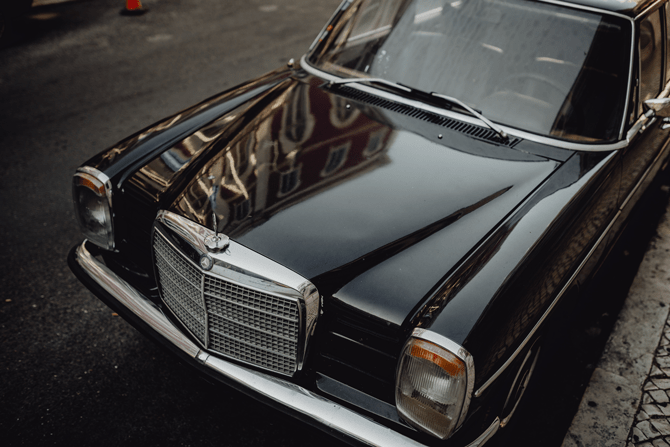 Kaboompics has its own license, which is the same as Creative Commons Zero. The only difference is that you cannot redistribute the site's photos. There are many benefits of using Kaboompics. Not only users can search by color, but the website also offers a complementary palette of colors in the image.
Website: https://kaboompics.com/page/how-it-works
The site benefits from the Creative Commons CC0 license so the pictures are completely free to download, use, and edit. People can use the images for non-commercial and commercial use.
Website: https://stocksnap.io/
The popular graphic design platform hosts an impressive collection of free stock images. A big benefit of using this platform is that you can easily convert a picture into a graphic for using on your blog or social media.
Website: https://www.canva.com/photos/free/
15. CreateHER Stock
This site's team has successfully curated 200+ high-quality images of women of color, all manually. If you sign up to their newsletter, you get free images every month.
Website: https://createherstock.com/
16. Death to Stock
Unlike other sites mentioned in this list, Death to Stock doesn't feature an image gallery. The free image site sends you 20 images every month once you sign up for the newsletter.
Website: https://deathtothestockphoto.com/
Don't be surprised! You can use Getty Images for your non-commercial websites when you embed the pictures. That means you can't download an image or upload it to your website but only embed it.
Website: https://www.gettyimages.ae/resources/embed
Crello is a free graphic design tool like Canva, by Depositphotos. With free templates and images to edit and use, there are endless creative opportunities for everyone. From removing the background to adding animated effects, experiment with different types of images is easy with Crello.
Website: https://crello.com
Where can you find two hundred million of vectors, stock images, and videos? Yes, none other than Depositphotos. Although, their paid plan is for as low as $29/month, you can get impressive royalty-free images and sign up for an account to receive weekly free stock files.
Website: https://depositphotos.com/free-images.html
Signing up for a free membership means you get a weekly batch of free stock files. The site offers millions of illustrations, photos, and even videos. Photographers and artists contribute to iStock, from all over the world so the platform keeps growing.
Website: https://www.istockphoto.com/
Website: https://freerangestock.com/index.php
Website: https://www.flickr.com/
Website: https://commons.wikimedia.org/wiki/Main_Page
Website: https://burst.shopify.com/photos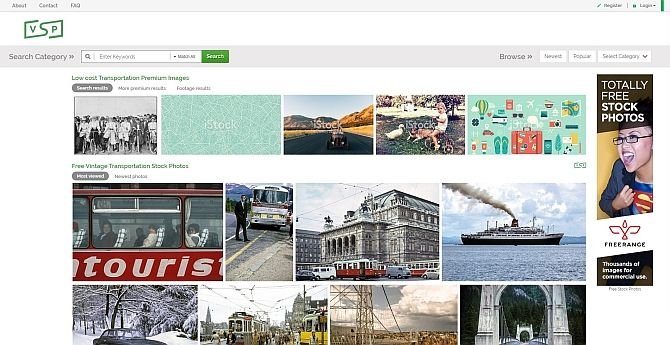 Website: https://vintagestockphotos.com/
Website: https://libreshot.com/
Bottom Line
Remember that all images on these free stock sites have Creative Commons Zero license which means that users can copy or distribute the images. The best part is you can even use them for your commercial projects. That's why all of these sites are the best resources to find free images online.

Maybe you are an aspiring photographer searching out inspiration. Or an up-and-coming entrepreneur attempting to find inventory images to feature on your website.
But there's one query we get requested pretty regularly: Where are you able to discover unfastened pictures which can be excessive first-class and cleared to apply to your weblog posts or social media content?
Whatever your profession, this listing of the pleasant inventory images web sites will make certain that you may constantly have get admission to to copyright and royalty-unfastened pictures.
It's a query with numerous extraordinary solutions and caveats. Nearly each photo created withinside the final 30 years remains included through copyright—a safety that offers really each creator the exceptional proper to apply or reproduce their paintings. But you could discover a public area photo, use a Creative Commons photo that could want attribution, or maybe create your personal photo from scratch.
List of copyright free image websites
How Do Copyright Free Images Work?
Some web sites assist you to down load images for non-public use (e.g., historical past wallpapers) but disallow pictures for use commercially. This consists of times which include enterprise cards, web sites, or posters. The pictures on the subsequent web sites have safety below Creative Commons CC0:
"The individual who related a piece with this deed has committed the paintings to the general public area through waiving all of his or her rights to the paintings international below copyright law, such as all associated and neighboring rights, to the quantity allowed through law."
The following web sites both aid or are completely composed of CC0 pictures to be had withinside the public area. The proprietors of those pictures have allowed customers to modify, edit, and use their pictures with out copyright backlash.
Before delving into the unfastened inventory photo webweb sites, there are not unusualplace courtesies to don't forget while the use of CC0 pictures.
Although you do now no longer must supply credit score to the creator, we endorse which you publicize the artists' efforts.
These web sites regularly have a Donate web page or splash screen. If you operate unfastened photo web website hosting webweb sites regularly, don't forget donating to their cause. If all and sundry the use of a copyright-unfastened photo web website online threw withinside the fee of a coffee, it might significantly gain the photographers and artists imparting their wares for unfastened.
Now that it is cleared up, right here are the web sites you want to bookmark for first-class, copyright-unfastened pictures.
Let's understand below mentioned questions before using any free pictures online.
A few matters to recognize earlier than we get started. The following phrases will arise regularly as we speak unfastened photo sources. Read over the phrases and situations of every web website online you strive so that you recognize precisely while and what form of attribution is required.
What is Creative Commons?
Creative Commons is a nonprofit corporation that allows the sharing and use of creativity and expertise via unfastened criminal tools. There are diverse kinds of Creative Commons licenses that variety from permitting any form of use and not using a attribution to permitting handiest positive makes use of and no changes.
What is public area?
Works with inside the public area are the ones whose copyrights have expired, had been forfeited, or are inapplicable. Finding some thing at the net does now no longer suggest it's miles with inside the public area.
What is royalty unfastened?
Royalty-unfastened pictures aren't always unfastened. In maximum cases, you'll must pay a one-time rate to achieve the rights to apply the photo. Then you could use it as commonly as you like. The "unfastened" in "royalty-unfastened" handiest manner which you do now no longer must pay royalties to the proprietor of the photo whenever you operate it. For a complete study on royalty-unfastened pictures, take a look at out this manual through Amos Struck.